Argo Cafe
We are a diner that has been around since 1954 and has since evolved.
Sometime in 2004, Chef Denis Larouche and brother in-law Kirby Wong came together and turned this greasy spoon into something like no other in Vancouver. We offer a wide variety of dishes from grilled cheese sandwiches, real beef burgers (unprocessed),  and roasted turkey clubhouse  to a sesame crusted tuna papaya salad, sirloin steak with peppercorn sauce to even full sized salad meals. This is "slow food, FAST!!!"  All for an affordable price.
Downtown food, at an East Van price.
A must try is our conqueso, hand cut fries, carbonara, and the complimentary soup that comes with every meal.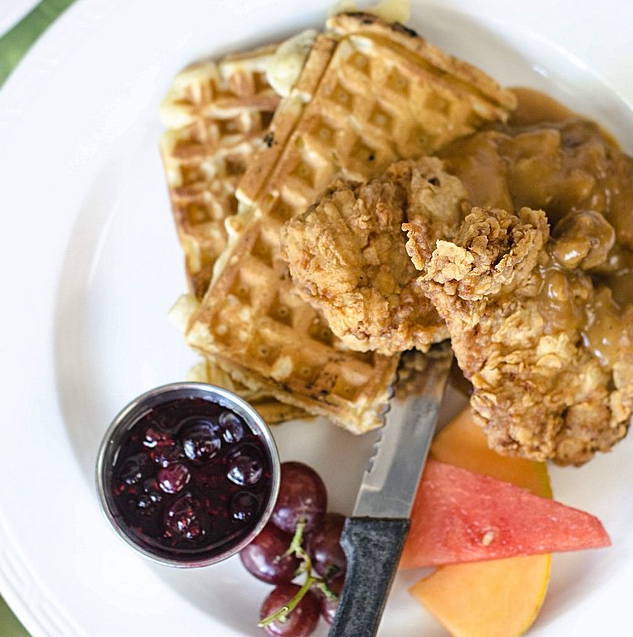 1. Argo Plate – (pork tenderloin, lamb chop, chicken piccata) mashed potatoes, veggies, chef's choice sauces 16.95
2. CohoSalmon n' Prawns – jasmine rice, veggies, coconut curry sauce 15.95
3. Rockfish n' Crab – jasmine rice, veggies, creamy tomato bisque 16.95
4. Duck Confit – mashed potatoes, veggies, blueberry gastrique 15.95
5. Braised Lamb Shank – mashed potatoes, veggies, dijon mustard 15.95
6. Short Rib Alfredo – creamy sauce, garlic toast 15.95
7. Black Bean Chicken Stir fry over rice 13.95
Soups: vegetable or turkey barley
Phone: 604 8763620
OMG where have you been all my life? I am ashamed to say that a foodie like myself just discovered this place today.
Shila B.
Hours
Monday – Friday:
Breakfast Daily 7am-11am
Lunch Daily 11am-4pm
General hours: 7am – 4pm
Brunch from 8am till 2pm on Saturdays
Open Thursday & Friday for dinner
5pm till 10pm!
Cash & Debit Only
1836 Ontario Street
Vancouver, BC V5T2W6
604 876-3620